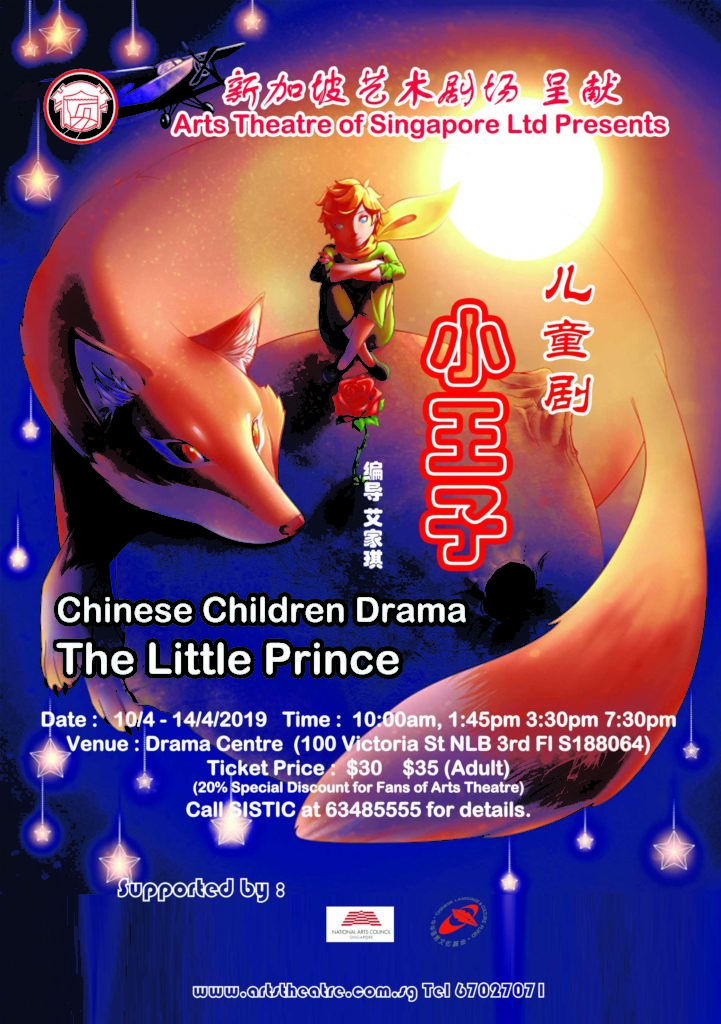 (In Mandarin)
Children Drama "The Little Prince Proposal"
Adapted from the famous fairy tale "Little Prince". This book is hailed as second only to the bible. The original author of "Little Prince" is Antoine de Saint-Exupery (1900-1944), a famous French novelist and fairy tale writer, but his occupation is a pilot. He often writes his own flight experience into a novel, opening another strange and curious world for the reader. During the Second World War, he was recruited into the army to serve as an air force reconnaissance pilot. He often crashed his plane and wounded but after recovery, he returned to work. Unfortunately, in a reconnaissance mission in 1944, he disappeared after the plane crashed. "Little Prince" is a story of a fairy tale written in the months before his death. Through the innocent, romantic, straightforward and boundless imagination of the little prince, the most precious value and meaning of human life is regained by comparing the sorrow of adulthood, the sorrow of selfishness and imagination.
For Primary And Secondary School
Show Schedule and Ticket Information
For School
10/4/19 – 12/4/19
10am, 1.45pm and 3.30pm
For Public
13/4/19 – 7.30pm
14/4/19 – 3.30pm
Location: Drama Center #03-01 National Library Building, 100 Victoria St, Singapore 188064
Price: $30, $35 (adult)
Note: For 13/4/18 7.30pm and 14/4/18 3.30pm performance, please call SISTIC at 63485555 for details
Note: Eligible for the Tote Board Arts Grant 50% subsidy
Meet The Team
Meet our talented performers who have been performing in numerous performances to happy children in Singapore.