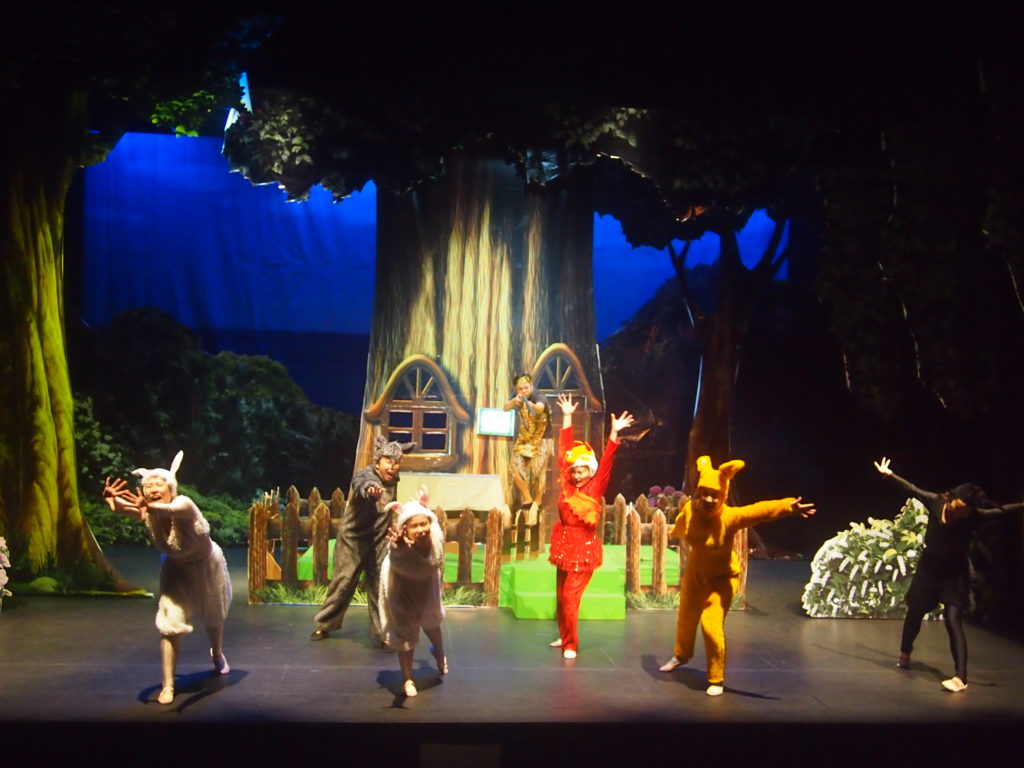 (In Mandarin)
Children Drama
"Little White Rabbit"
Little White Rabbit stole the hunter's gun to drive the wolf and the fox out of the Rabbit's home. All the other rabbits praised The Little White Rabbit for his bravery. The Little White Rabbit became proud and drove all the other rabbits out of their houses and he was left alone with his favourite gun. The other rabbits met the wolf and the fox after being driven out of their homes. They escaped to the hunter's house to hide from the wolf and the fox. The wolf and the fox were afraid of the hunter and did not pursue the rabbits further. However they came to know that the gun which The Little White Rabbit was holding was not loaded with bullets. They went back to confront The Little White Rabbit. In the nick of time the other rabbits brought the hunter to save The Little White Rabbit. The Little White Rabbit became ashamed of himself for ill treating the other rabbits.
For Preschool And Primary School
Show Schedule and Ticket Information
For School – Live streaming
Date : 26/4/21 to 28/4/21
Time : For your viewing time, please email to artst@artstheatre.com.sg 
Location: Live streaming
Price: $30
Note: Eligible for the Tote Board Arts Grant 50% subsidy
Meet The Team
Meet our talented performers who have been performing in numerous performances to happy children in Singapore.