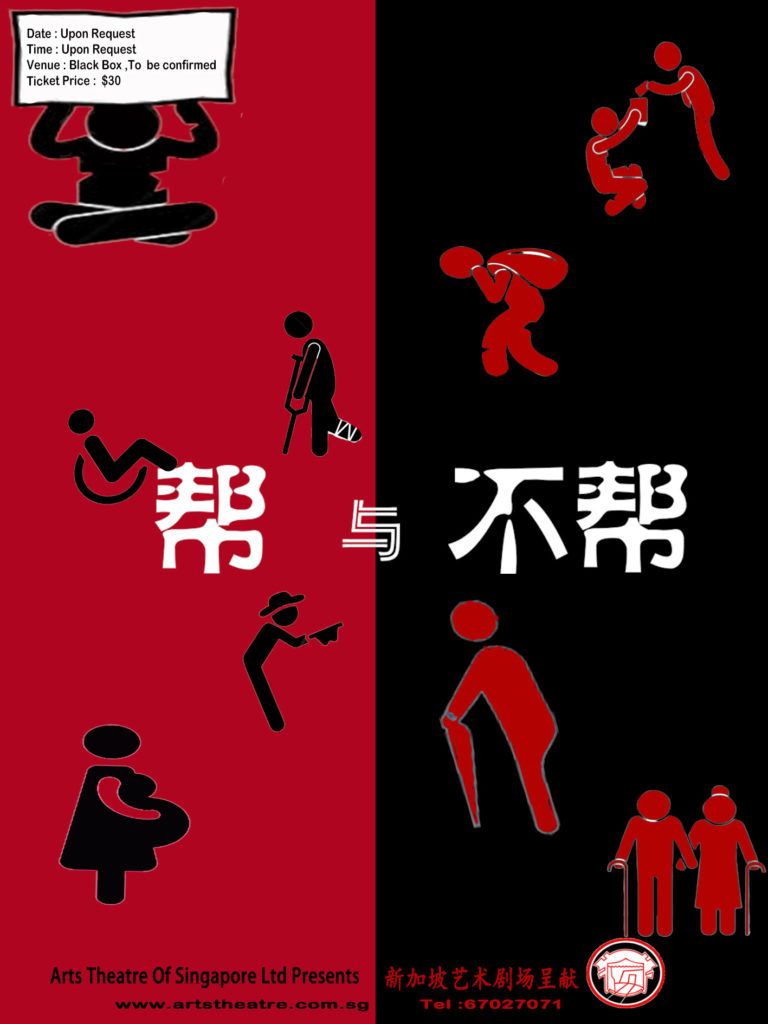 (In Mandarin)
Chinese Drama
"Help or Do Not Help"
The Educational Theater is a new theater model that has gradually emerged in the Western countries since the 1960s. It is also an increasingly important art education concept. The core of this concept is the concerned that the drama workers, art educators, and drama teachers have and who have been paying attention to the growth of students for a long time, how to combine "drama" and "education" to let the students when they participate in school drama activities, to get the most benefits.
The Educational Theater is suitable for different age groups, from primary school to college and even adults. Educational Theater can explore a variety of issues: humanities, science, history, gender, race, war, morals, and more. The Educational Theater is different from the general performance. It is not a pure performance, but a precise teaching activity. The actor must perform both as performer and as instructor. The instructor needs to grasp the content and focus of the education. During the performance, the actor constantly throws questions to the audience, allowing the audience to think and discuss the theme of the theater in different angles, and finally achieve the students understanding of the theme of the performance.
"Help and Don't Help" develops stories through four secondary school students' textbooks, and the actors perform while discussing the stories of caring, helping, and grateful.
Discussion topic:
1 How to care for the people around you.
2 How to help people who have difficulties.
3 Do you want to help the beggars at the roadside?
4 What do you do when others help you?
5 What is grateful?
For Secondary School
Show Schedule and Ticket Information
Performance as requested
School to book through our website 'Booking' or button 'Book Now' below
Minimum 100 tickets, teacher is complimentary
Location: Will advised
Price: $30 per student. Teacher is complimentary
Note: Booked through our website under 'Book Now' below
Note: Eligible for the Tote Board Arts Grant 50% subsidy
Meet The Team
Meet our talented performers who have been performing in numerous performances to happy students in Singapore.