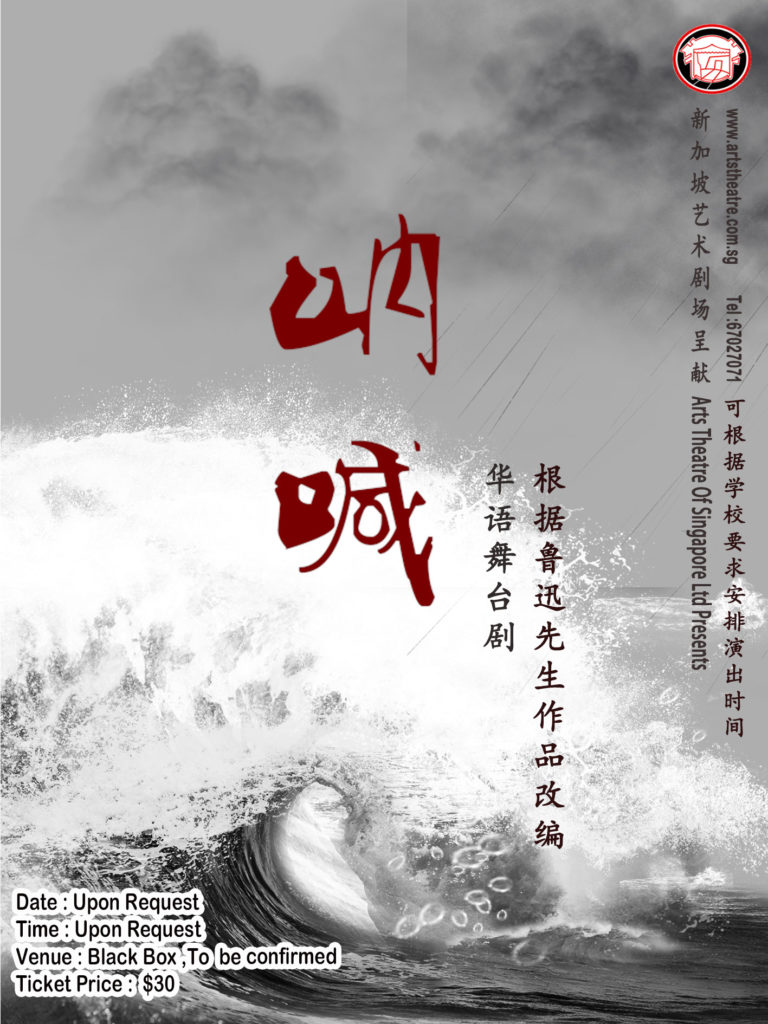 (In Mandarin)
Chinese Drama
"Call To Arms"
The famous Chinese writer, essayist, poet, and literary critic Lu Xun created typical characters such as Kong Yiji, Ah Q and Xiang Linxuan. Through this stage drama, we will bring out the 3 unique characters and their encounters so as to inspire our students to read his books such as "Xian Heng Hotel", "The True Story of Ah Q", "Call to Arms" and "Xiang Linxuan"!!
For Secondary School
Show Schedule and Ticket Information
Performance as requested
School to book through our website 'Booking' or button 'Book Now' below
Minimum 100 tickets, teacher is complimentary
Location: Will advised
Price: $30 per student. Teacher is complimentary
Note: Booked through our website under 'Book Now' below
Note: Eligible for the Tote Board Arts Grant 50% subsidy
Meet The Team
Meet our talented performers who have been performing in numerous performances to happy students in Singapore.